Archive for the Women in the Bilbe Category
"Then God opened her eyes, and she saw a well of water," (Genesis 21:19 NIV).
Yesterday we looked at Hagar and how God spoke to her in her deepest time of need. Let's visit that one more time, because Hagar, like you and me, forgot about her encounter with God.
When Hagar encountered God the first time, she fell on her face and gave God the name El Roi, the God who Sees Me  "I have now seen the One who sees me," she cried. She had heard God. She had seen God. More importantly, God had seen Hagar. God had heard Hagar.
Hagar returned to her mistress, gave birth to a son, and placed him into Abram's arms.  But sixteen years later, God was true to His word, and Sarai gave birth to a son of her own. (God also changed Abram's name to Abraham and Sarai's to Sarah). When Abraham was ninety-nine years old and Sarah ninety, with a womb that was as good as dead, she birthed a bouncing baby boy whom they named Isaac. But rather than diminish Sarah's angst toward Hagar, the tension between the two boys stoked the fire of jealousy into full blaze.
On the day of Isaac's weaning party, Sarah demanded that Hagar and her son, Ishmael, be sent away for good. After wandering around in the desert, after their water supply had dried up, after giving up all hope, Hagar placed Ishmael under a tree to die. He cried. She cried. God heard
"What is the matter, Hagar?" the angel said. "Do not be afraid; God has heard the boy crying as he lies there. Lift the boy up and take him by the hand, for I will make him into a great nation."
"Then God opened her eyes, and she saw a well of water" (Genesis 21:19).
This verse catches my breath every time. The water was there all the time, but she didn't see it.  Not until God opened her eyes did the life giving drink come into focus.
Sometimes, I feel just like her. Not so much in that I have ever truly been abused, but I have been tossed away, abandoned, and used. And I have run. And God has rescued.
I'm also like Hagar in another way. I forget. God comes to me in my running away. He sees me.  He notices me. I know He sees me. I call him El Roi and all is well. But time passes, as sixteen years passed for Hagar, and I forget. I forget what He has done for me, what He has said to me, what He has meant to me. I forget.  I close my eyes and wander about thirsty again. I give up.  I lay my hopes and dreams under a tree and walk away for them to die.
"What is the matter, Sharon? Do not be afraid; God has heard your crying." And God woes me back once again. He opens my eyes to the well of living water that has been there all along.
Today, remember. Remember who God is. He will do what He said He will do. He is El Roi, the God who sees me. He is the God who sees you. And that is something we should never forget.
Let's Pray
Lord, I am so sorry that I have forgotten the many ways you have blessed me, the many times You have rescued me, the many times You have given me moments of Sudden Glory when You've made Your presence known. Open my eyes, Lord. Open my eyes to see Your well of goodness right in front of me. In Jesus' Name, Amen.
What Do You Think? 
Go back and read the story of Hagar in Genesis 21. Zoom in on verse 19 "Then God opened her eyes and she saw a well of water." The well was there all along. She just didn't see it. Today, pray that God will open your eyes to His provision and protection in your life.
Hagar, "she went and filled the skin with water, and gave the boy a drink," (Genesis 21:19).  When I open my eyes to see the well of God's provision, protection, and persistent pursuit of my heart, it is never for me alone. He then calls me to fill my skin, and give others a drink.
Is there someone He is calling you to refresh today? Leave a comment and let me know.
Want More? 
I don't know about you, but one of the greatest longings of my heart is to experience God's presence and working in my life on a daily basis. I call that experiencing moments of Sudden Glory that soothe the glory ache in my heart. If you long for more in your relationship with Jesus, then check out my book, A Sudden Glory: God's Lavish Response to Your Ache for Something More. On my website, you can watch videos, download a free chapter, and even tell about your moments of sudden glory. I hope you'll stop by for a visit.
Click here to comment

10
[Jesus said] "Daughter, your faith has healed you. Go in peace and be freed from your suffering" (Mark 5:31-34 NIV).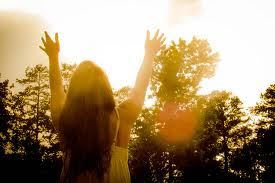 When we read the story of Jesus healing the woman who had been bleeding for twelve years, it is hard for us twenty-first century women to imagine such a condition lasting for so long. Medical science has progressed far beyond the rudimentary knowledge of Jesus' day. It is simply unthinkable today.
But I suggest there are still many women with chronic bleeding of a different sort. We bleed from the heart.
From the time Sarah was six-years-old, her father crept into her bedroom in the dark of night and violated her little body. Now, as an adult, her heart bleeds.
When Beth was walking to her dorm room from the college library, a lurker jumped from behind the bushes, dragged her to a nearby shed and raped her at knife-point. Now, ten years later, her heart bleeds.
After twenty-years of marriage, Lucy accidentally stumbled upon an in-town hotel receipt in her husband's wallet. Suspecting the worse, she uncovered past e-mails, supposed meetings that never occurred and a trail of deceit. When presented with the evidence, her husband admitted to having a three-year long affair. And her heart bleeds.
Laura was laid off from her job and her mother's words re-emerge like sewage leakage from an underground septic tank. "You're no good. You'll never amount to anything. You're a loser just like your father." And because of the lies, her heart bleeds.
Melissa holds her newborn little girl in her arms and coos her to sleep. Interrupting the sweetness of the wee hours of the morning, she hears her aborted child crying from the grave. Guilt presses down as the ever-present weight deflates her joy. And her heart bleeds.
Women – hoping the pain will go away. Awakening each day with a memory that cuts a fresh wound. Women-longing to hear the words, "Go in peace and be freed from your suffering."
The woman with the issue of blood was no different from you and me. While her apparent illness was physical, her inward suffering ruled her life. She had lost her family, all her money, and her standing in the community. She was viewed as an unclean, untouchable outcast. But in one radical moment, one momentous decision, she reached out to Jesus and grabbed hold of her healing.
He wants to set you free from your suffering, but he will not push you out of the jail cell or yank the chains off your neck. He unlocks the door, but you must walk out the door. He unlocks the chain, but you must stop wearing them around your neck.
We can choose to bleed. We can choose to remain in our suffering and pick at the scabs of the past. But hear me dear friend, it is a choice. Jesus said, "I have come that they might have life and have it to the full" (John 10:10). That's what he wants for each of us. But we have to embrace the truth and, like the woman with the twelve-year-bleeding, reach for our healing.
In John, chapter five, Jesus encounters a lame man sitting by a pool of water where the paralyzed, blind, and afflicted gathered. Then Jesus walked up to him and asked a strange question, "Do you want to get well?" (John 5:6b).
Perhaps it wasn't such a strange question. Many times we get used to being emotionally sick, and we wear the sickness like a shroud. We become walking wounded, picking at emotional scabs – not allowing them to heal.
Jesus said to the woman, "Daughter, your faith has healed you. Go in peace and be freed from your suffering."  That is the same healing he offers to you and to me. What will you do?
 Let's Pray
Dear God, I am sick and tired of being sick and tired. I reach forward today, touch the hem of Your garment, and receive my healing. Yes, I want to get well. Give me the faith to walk in freedom and victory. In Jesus' Name, Amen.
 What do you Think? 
Is there pain in your life that you have refused to let go of?
Do you want to get well?
That is a risky question. It took a lot for the man who had been lying by the pool to get up off that pallet. He had to learn how to walk, get a job, and learn to live like a healthy person. That's a big change after 38 years. But you can do it!  You can let go of the past and begin to live in victory and freedom!  Let's start today!
If you are ready to reach out to Jesus and grab a hold of your healing,  leave a comment that says, "I'm grabbing hold."
 Want More? 
Today's devotion was taken from my book, What God Really Thinks about Women: Finding Your Significance through the Women Jesus Encountered. We tend to read the gospels with our twenty-first century eyes. But when we understand how oppressive the culture Jesus stepped into was against women, we begin to understand just how radical Jesus' ministry, messages, and miracles were at setting women free. He risked His reputation to save theirs…and yours.
I am so passionate about this book, if you order it this week (July 31-August 3) from my website and send me an email, I'll send you the Bible study guide for free. Email me at Sharon@sharonjaynes.com and say,  I ordered What God Really Thinks about Women this week.
Click here to comment

99
"He said to her, 'Daughter, your faith has healed you.  Go in peace and be freed from your suffering,'" (Mark 5:34 NIV).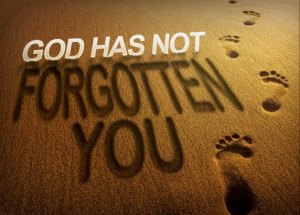 Oh how I love the story of Jesus healing the woman with the issue of blood recorded in Mark 5:21-34. I can so relate to this woman. What woman among us hasn't felt the wretchedness of rejection, the shame of suffering, and the humility of hopelessness? What woman hasn't wondered, would God care about the likes of me?  And here we have a story of just how much God values and esteems His female image bearers. He singles out one lone woman from a multitude of curious followers, heals her of her affliction with but a touch, and then shines the heavenly spotlight center stage for her to testify about the miraculous transformation.
The woman we meet in Mark, chapter five, has been called, "the woman with the issue of blood." She was defined by what was wrong with her; I've felt that sting as well. For twelve long years, this woman had been bleeding…When we meet her, she is physically, financially, socially and spiritually drained – bankrupt in every way.
In Biblical days, certain situations and conditions rendered a person ceremonially unclean.  Leprous people were separated from society and had to shout, "Unclean! Unclean!" when they walked among common folk. Anyone who touched a dead body was considered unclean. And women were considered unclean during their monthly period.
A woman hemorrhaging for twelve years would be considered permanently unclean. If unmarried, she would not be able to marry. If married, her condition would be grounds for divorce. She would be expelled from her home, cut off from her family, and ostracized by her community.
Each doctor's visit brought a surge of hope and expectation, only to be swept away when the red flow of despair reappeared. The joy of tender youth was now a vague memory, crushed by life's hardness and the weight of disappointment. The hammer of rejection drove the nails of isolation into the coffin of her tightly secured heart.
Unlike the lame man who was lowered through the roof by four friends and placed at Jesus' feet, this woman had no one to intercede for her. There was no father pleading for his daughter. There was no husband praying for his wife.  There was no master imploring Jesus' help to heal a servant. When we meet this woman, she is fearful and forgotten. She is all alone – or so it seemed to her.
Sometimes we can feel the same: abandoned by friends, deserted by a spouse, forgotten by family, unseen by society. But she was not forgotten. She was not alone. This Daughter of Abraham was close to God's heart and foremost on His mind. So God the Father orchestrated His Son's journey to pass her way.
This woman understood that Jesus was radically different in his approach and appreciation of women.  She knew full well that she was overstepping cultural and religious boundaries set out by pious men of her day, but it was a risk she was willing to take.
Two things happened when she touched Jesus. First she was healed. It was measurable. She felt the flow of blood cease. Jesus felt the power of God released.
Secondly, she was revealed. Her courage was cloaked in anonymity trembling in the fear of exposure, but Jesus was not going to allow her to "steal" her healing. He wanted to do more than stop the flow of blood. He wanted to start the flow of ministry. He called her forward to testify, to tell what had just happened to her so that others would believe.
  He said to her, "Daughter, your faith has healed you. Go in peace and be freed from your suffering. (Mark 5:34).
 A Rabbi did not speak to a woman in public, but once again, Jesus, the liberator, broke the man-made rules for the God-made woman. He did not call her out to embarrass or shame her in any way. He called her center stage to honor her honesty, to commend her courage, and to validate her valor. He did not reprimand her for breaking the religious rules, but praised her great faith.
Once again, Jesus called a woman out from the shadows and placed her center stage. No longer was she a woman in need of a healing touch, but now a believer who had received it and was called on to tell about it.
 Let's Pray
Dear LORD, I am so thankful that Jesus didn't let this woman slip away with her healing, but called her out to tell what happened. Help me to speak up about the wonderful things You have done and are doing in my life, so others may hear and believe. In Jesus' Name, Amen.
 Now It's Your Turn
How do you think the crowd responded to her healing?
What does Revelation 12:11 tell us about the power of our personal testimonies?
The Bible doesn't tell us what happened to the woman after her healing. What do you think happened to her?  What do you think she did with the rest of her life? Share your answer and let's think about that together.
 Want More? 
Today's devotion was taken from my book, What God Really Thinks about Women: Finding Your Significance through the Women Jesus Encountered. Check it out at www.sharonjaynes.com. You'll fall in love with Jesus all over again.
Click here to comment

53