Sign up for Sharon's FREE When You Don't Like Your Story on-line Bible study.
What if your worst chapters could become your greatest victories? I know that they can!
---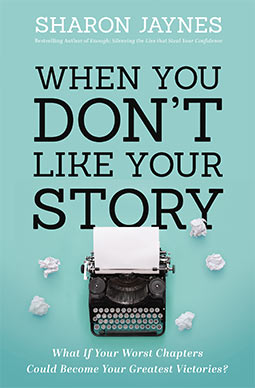 Welcome
to my website. It is my hope that you will be encouraged in your journey to become all that God has created you to be! Grab a cup of coffee and browse the pages of my "home." I invite you to visit often! The door is always open. The welcome mat is always out, and fresh insights from God's Word appear daily.
---
featured post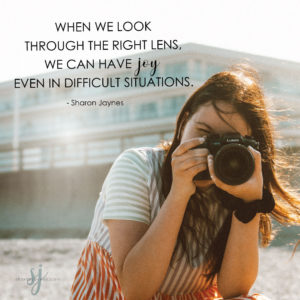 Looking Through The Right Lens
I sat in the dimly lit room with soft music wafting through the air, and I began to relax. No this was not the prelude to a romantic evening with my husband. It was my yearly eye exam!
If you've ever had an eye exam, you're familiar with the refraction test the doctor uses to determine if you need glasses and if so, Read more…
---
---
Her passion is to encourage, and empower women to walk in courage and confidence as they grasp their true identity as a child of God and a co-heir with Christ.
---
---