You might be very surprised at what I'm getting ready to tell you, but here goes. For most of my life I felt like I was in second place, an alternate, an also ran, not quite as good as everybody else.
I was a cheerleader my junior year in high school, but I was what they called an alternate. That meant I was on the squad and did everything that the other girls did, but it was clear I wasn't quite as good as the other cartwheeling, high-jumping, pompom shakers. Barely made it. Last one chosen.
When I applied to college for a specific program, I was put on a wait list. I got in because someone else dropped out at the last minute. Barely made it. Last one chosen.
Even when I had to serve on jury duty, I was the alternate! I had to stay and listen for an entire week just in case someone had to drop out, and I didn't even get a vote. Last one chosen. Barely made it (and in this case I wish I hadn't).
Even my mom said to me one day about a friend of mine, "Why didn't you get famous like _____ did?" (Note to self: Don't say that to your kid.)
I'm not throwing a pity party. I am just being really raw and very vulnerable with you today. I wonder if you've ever felt that you were an "also ran." An "after thought." A "barely made it." "Last one chosen." If so, you're not alone.
One thing I love about the disciple, John, is that he knew without a shadow of a doubt that he was not second place to anyone when it came to Jesus. He referred to himself as "the one Jesus loved." That reminds me of my grandma who called every grandchild "her favorite."  But John knew he was Jesus' favorite. And so was Peter, James, Andrew, Phillip, and all the rest. And so am I. And so are you.
Of course, John wasn't really saying that of all the people in the world, Jesus loved him the most.He was saying that of all the things someone could say about him, all the adjectives someone could use to describe him, all the names someone could call him, "the one Jesus loved" was the only description that mattered. John didn't mean the identifier of "the one Jesus loved" to take away from how Jesus felt about anyone else, but to emphasize how Jesus felt about him.
Check out these verses and note how John described himself in his gospel account:
One of them, the disciple whom Jesus loved, was reclining next to him (John 13:23 NIV)
So she [Mary Magdalene] came running to Simon Peter and the other disciple, the one Jesus loved, and said, "They have taken the Lord out of the tomb, and we don't know where they have put him!" (John 20:20 NIV)
Peter turned and saw that the disciple whom Jesus loved was following them. (This was the one who had leaned back against Jesus at the supper and had said, "Lord, who is going to betray you?" (John 21:20 NIV)
Do those verses make you smile? I just get a bit tickled at John's confidence. Yep. John knew he was loved by Jesus and that all that mattered.
Supposed you and I lived like that? My name is Sharon, the one Jesus loves. Go ahead and put your name in the blank. My name is ________________, the one Jesus loves
You were not chosen as an alternate, an also ran, a barely made it or the last one in. You were chosen because you are Jesus' favorite, and so am I! Jesus said this about you: "As the Father has loved me, so have I loved you (John 15:9). That's some serious love right there.
There are a lot of words someone could use to describe me—some good, some not so good. But the only one that matters is this. I am the one Jesus loves.
So the next time you feel "less than," say to yourself exactly what John said about himself. "I am the one Jesus loves."
If you believe that today, click on comment and say, "I am the one Jesus loves."
Father, sometimes I can feel so mediocre, but I know that's not how You want me to live. Your Word says that I am chosen, holy, dearly loved, set apart—equipped by You, empowered by the Holy Spirit, and enveloped in Jesus Christ. I am the one Jesus loves. Help me live like I believe it. In His Name, Amen.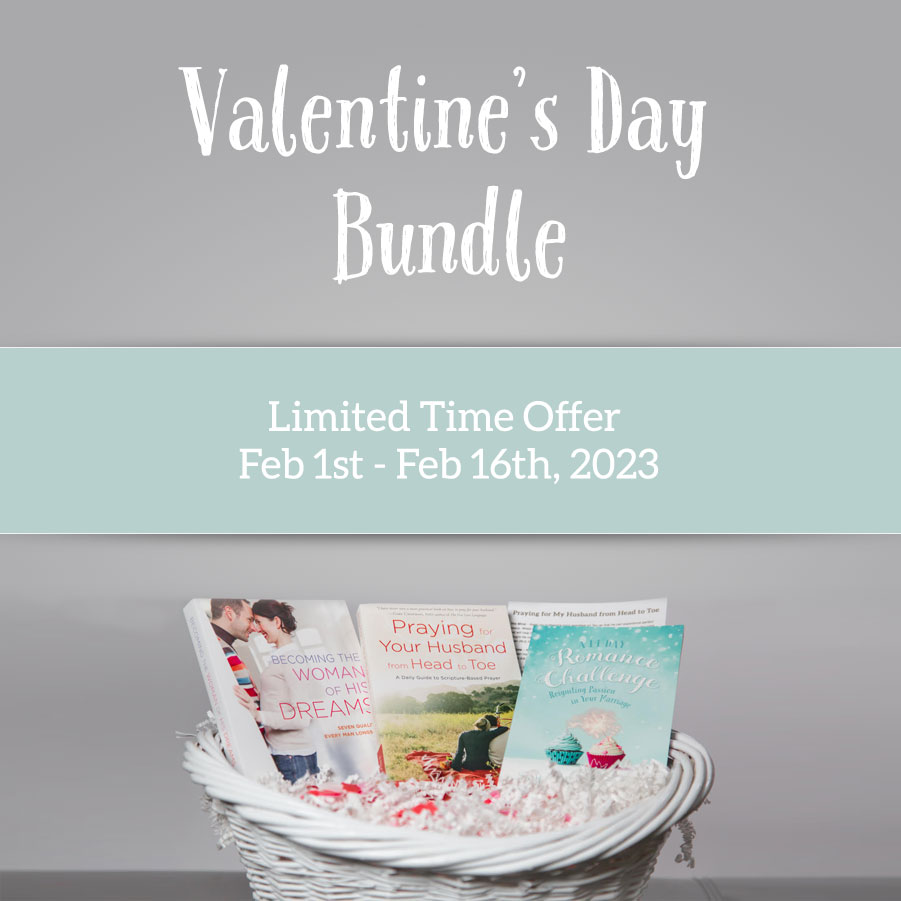 Just two more days left to get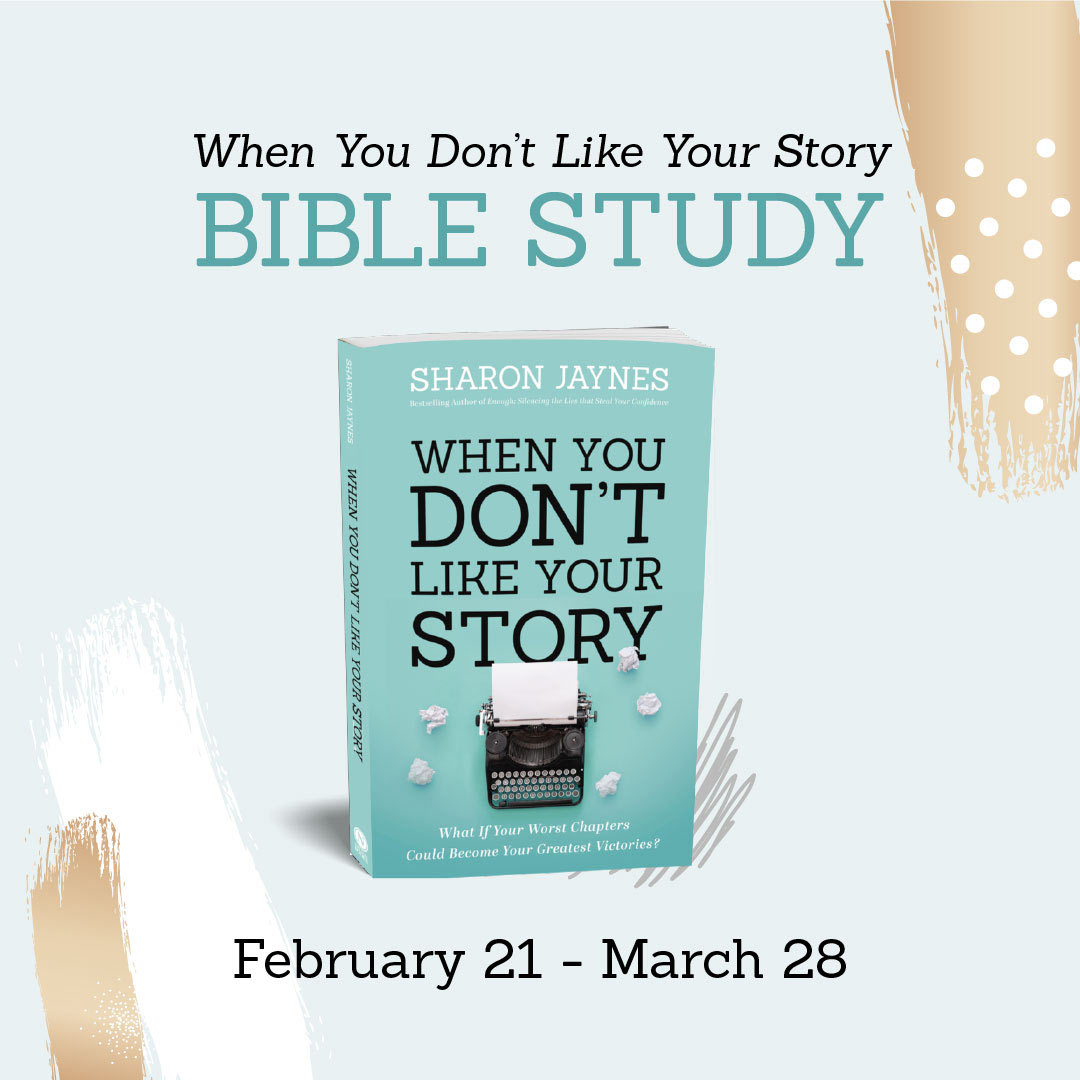 your Valentine's Day
Marriage Bundle. Click here
to see the great savings!
Also, it's not too late to join my FREE online Bible Study for When You Don't Like Your Story: What if Your Worst Chapters Could Become Your Greatest Victories. Click here to learn more.
©2023 by Sharon Jaynes.  All rights reserved.