Hi Sweet Friend. I've been thinking so much about how I long for you to take hold of this one truth: Because of Jesus' finished work on the cross, and His Spirit in you…you are enough.
In my new book, Enough: Silencing the Lies That Steal Your Confidence, (which releases just 1 WEEK from today!) I share the plan I have followed to silence the lies that hold us hostage and lean into God's still, small voice that calls us to more.
Recognize the lie. Reject the lie. Replace the lie with TRUTH.
Today, I want to share 4 truths with you to replace 4 common lies that we women tend to tell ourselves.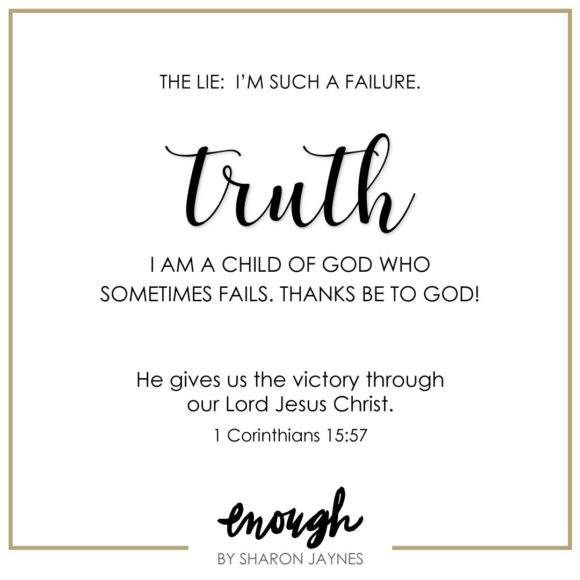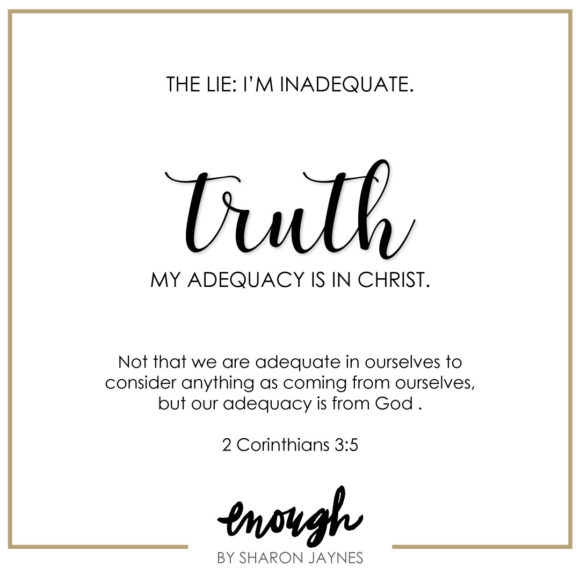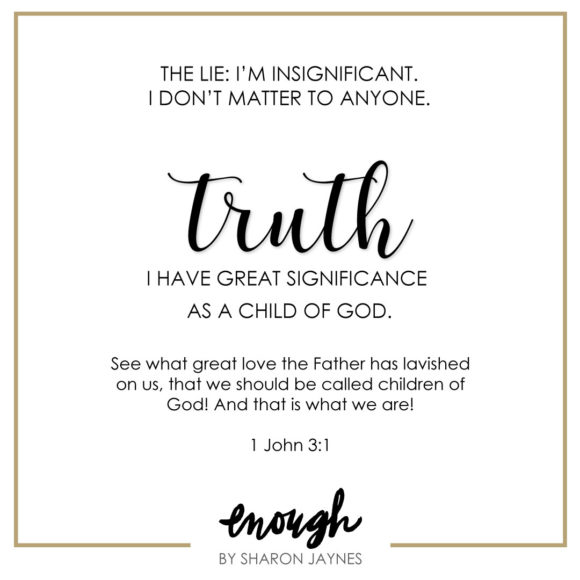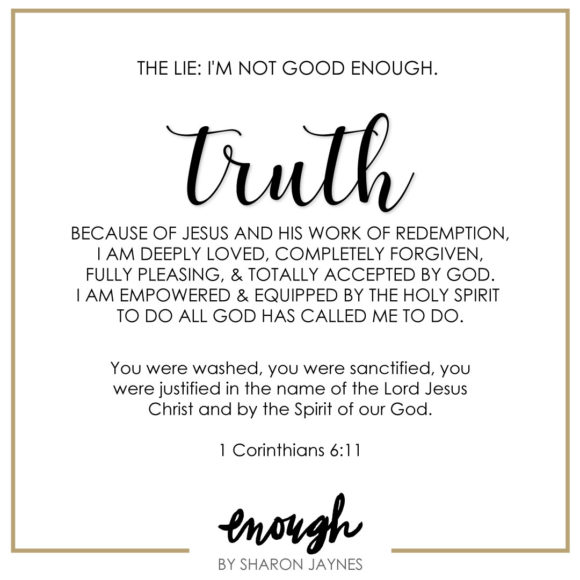 Enough: Silencing the Lies That Steal Your Confidence, includes a quick-reference guide with 75 TRUTHS from God's Word to replace the lies that so often hold us hostage. Enough also includes a Bible Study guide, making it ideal for small group study.
There's 1 week left to get FREE BONUSES when you order Enough! Order Enough: Silencing the Lies That Steal Your Confidence from any retailer by April 2, you're eligible to receive 3 FREE ebooks and 24 Truth cards, plus be entered to win 1 of 5 free copies of the Enough audiobook. 
Just follow these 2 simple steps by April 2, 2018:
Order your copy of Enough: Silencing the Lies that Steal Your Confidence.
Click here to submit for your bonuses.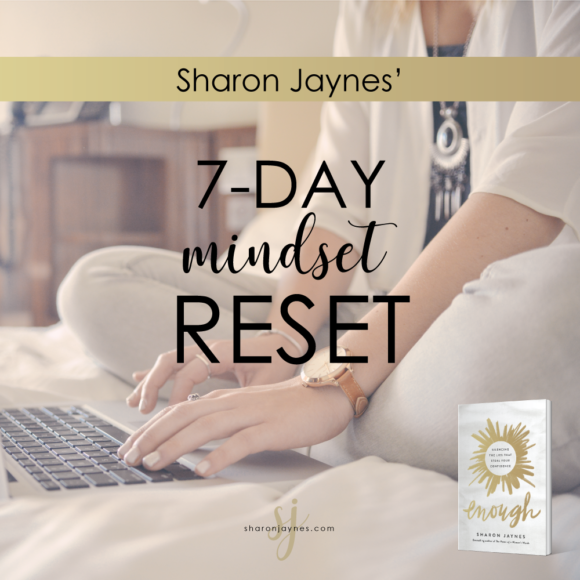 I'd also love for you to join me for the FREE 7 Day Mindset Reset! 
Do the voices in your head say you're not good enough, smart enough, pretty enough…or just not enough, period?
It's time to stop listening to lies that sabotage your confidence and to embrace the truth of who God says you are.
Join me for 7 days to transform your thought life by replacing the lies that steal your confidence with God's truth! Click here  to sign up.