I'm starting a brand new feature on my blog, and I think you'll like it. I'm combining three things that I love all in one: FREE books, inspirational writers, and you! Each Friday I will share a post by a"Friday Friend," and then give away a FREE copy of his or her new book. I'll randomly select the winner from the comments.

I'm kicking off Friday Friends with my longtime friend, Mark Maulding. He's sharing a powerful message from his new book God's Best Kept Secret.
Understanding and embracing your identity in Christ, can transform your life. A pastor friend of mine tells his congregation often, "Do you want to know how I grow spiritually? I spend a lot of time thinking about who I am in Christ." That is my secret to spiritual growth.
For many years, because I had a skewed understand of who God really is and who I am in Christ, I strived very hard to become a godly man.
My erroneous belief was that if I could get better and better at the spiritual disciplines, make more and more wise decisions, and live a holy life, I would one day become that godly man. That was one of the reason I felt so stressed out and anxious about the Christian life. It was a lot of hard work and even after years of hard work on it, I still felt like a failure.
After God began to show me the truth about him and me, I experienced more and more peace in my life, especially from letting my behavior define my identity. But there was still this nagging voice which whispered to me occasionally that I needed to become a godly man. It was like a mosquito that just will not leave you alone.
One day I was alone in my car headed to work and I was thinking again about becoming a godly man for as I had for many years. It was in that moment that the God whispered to me a wonderful truth that set me free from this bondage.
"Mark, you're already a godly man."
When he said that, it was as if the car suddenly got brighter because I saw immediately what Jesus was saying to me. He wanted me to know that I had been a godly man since the day I was saved at age 9. I could stop trying to be a godly man because in my identity in Christ I already was one.
To be quite honest, it was a great relief. I felt like I could relax before God. The striving was over.
In my counseling and teaching through the years, I've discovered that there is where many Christians are. They don't know they are already godly, holy, righteous, loving, patient and so much more in Christ. So they strive to become that person when they already are that person.
That's clear evidence of living with a false identity.
Are you ready to let go of your false identity based on your behavior, feelings, and the opinions of others and embrace your true identity in Christ? Why don't you start right now? Here is a suggested prayer.
Father, I have spent all of my life searching for my stolen identity. As a result, I have developed a false identity which has controlled my life. I now give up my false identity and choose today to embrace my true identity in Christ by faith. Please make this more and more real in my life as I agree more and more with your opinion of me. In Jesus name, Amen.
If you prayed that prayer today, leave a comment and say, "Amen!" We'll pick a winner of God's Best Kept Secret from the comments.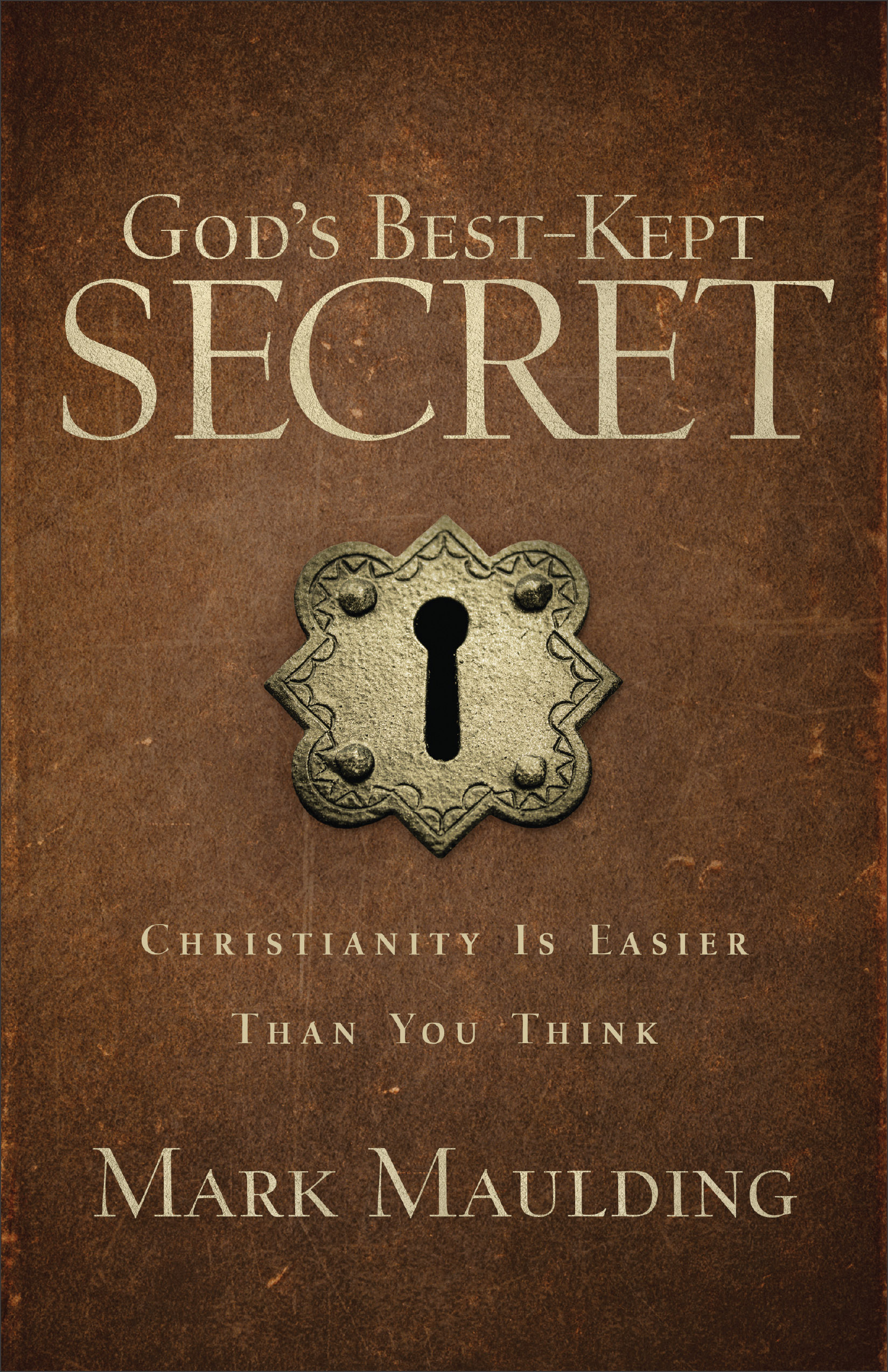 For many of us, the attempt to live for God can leave us feeling burdened rather than free. Yet that's not the kind of life God intends for us to experience. What if he never meant for us to try so hard? What if overcoming sin doesn't rely on our own self-control? What if loving others isn't about saying and doing all the right things? What if suffering isn't designed to teach us lessons? What if we could feel closer to God without doing anything?
In God's Best-Kept Secret, the founder of Grace Life International explodes our preconceived notions of living the Christian life, freeing us to stop just going through the motions and to experience true fulfillment. Illuminating commonly misunderstood Bible verses, Mark Maulding shows us that following God is not as complicated as we often make it out to be. And, in fact, the answer to our struggles has been hiding in plain sight all along.