Wow, I can't believe it's already mid-January. I hope you've been refreshed and revived with the start of a New Year.
I love the word, "new". Don't you?
Therefore, if anyone is in Christ, he is a new creation. The old has passed away; behold, the new has come~ 2 Corinthians 5:17 ESV
Today, I'm praising God for the newness of grace.
The cleanness of grace.
The freshness grace.
The let's-start-this-over-ness of grace.
I've really been pondering GRACE for the past few months. Perhaps because I've need so much of it lately.
This morning, my mind travelled back to the day I met Rosa at an event in Mexico City.
She stood in line for nearly an hour waiting for everyone to clear away. With the help of an interpreter, Rosa poured out her heart.
When she was in her twenties, she married and had two small children. Her husband was not pleased when she discovered that she was pregnant with their third child. "You cannot have another baby," he said. "You must have an abortion or I'm going to leave you."
Rosa was torn. Like her husband, she did not want this baby. Her marriage was in shambles, their finances were in a mess, and she was exhausted trying to keep up with the two little ones she already had.
However, her religious convictions told her that abortion was wrong. The fear of living without her husband's support drove Rosa to the abortion clinic. But before the procedure began, she changed her mind and ran from the building.
"I did not have the abortion," Rosa said with tears in her eyes, "but I wanted to. My daughter is now twenty-one years old and has been the joy of my life. Of all my children, she treats me the best. But I have carried this guilt around with me for all these years. How could I have considered aborting her? What kind of person am I?"
Rosa broke down in sobs as I and the interpreter tried to comfort her. She had asked God to forgive her, and truly believed that He had. But she could not forgive herself.
For twenty-one years, Satan whispered a lie into her heart: "This is the child you didn't want. This is the child you almost killed. What kind of person are you?"
Rosa had believed the lie, but on that steamy July day, she learned to hold up her shield of faith and extinguish the fiery arrows.
"Rosa, do you believe that God forgave you?"
"Yes."
"Rosa, do you believe that what Jesus did for you on the cross was enough to pay for the penalty of your sins?"
"Yes."
"Do you believe 1 John 1:9 that says if you confess your sins, God is faithful and just and will forgive your sins and purify you from all unrighteousness?"
"Yes."
"Sister, you are forgiven. It is the enemy who is lying to you and whispering words of shame and condemnation. He is the accuser, but God has already stamped 'Not guilty' on your heart. Jesus came to set you free. Don't hold out your hands for Satan to slap on those handcuffs of guilt and condemnation any longer."
That day, Rosa chose to reject the devil's lie and take hold of God's truth.
And the next day…and the next…and the next.
C.S. Lewis wrote, "Relying on God has to begin all over again every day as if nothing yet had been done."
New. Grace.
How about you? Have you taken hold of that for which Christ Jesus has taken hold of you?
Have you release the guilt of your past and embraced the grace of God?
Don't let the enemy taunt you with something God has already forgiven you for.
Be free.
Live free.
Start new.
Jesus gave His life so you could.
If you are ready to take hold of your forgiveness and live in the freedom of Jesus Christ, them leave a comment and say, "I'm taking hold!"
If you already have, then leave a comment that says, "Praise God, I already have!"
I'll randomly pick one name from the comments and send a FREE copy of Your Scars are Beautiful to God: Finding Peace and Purpose in the Hurts of Your Past.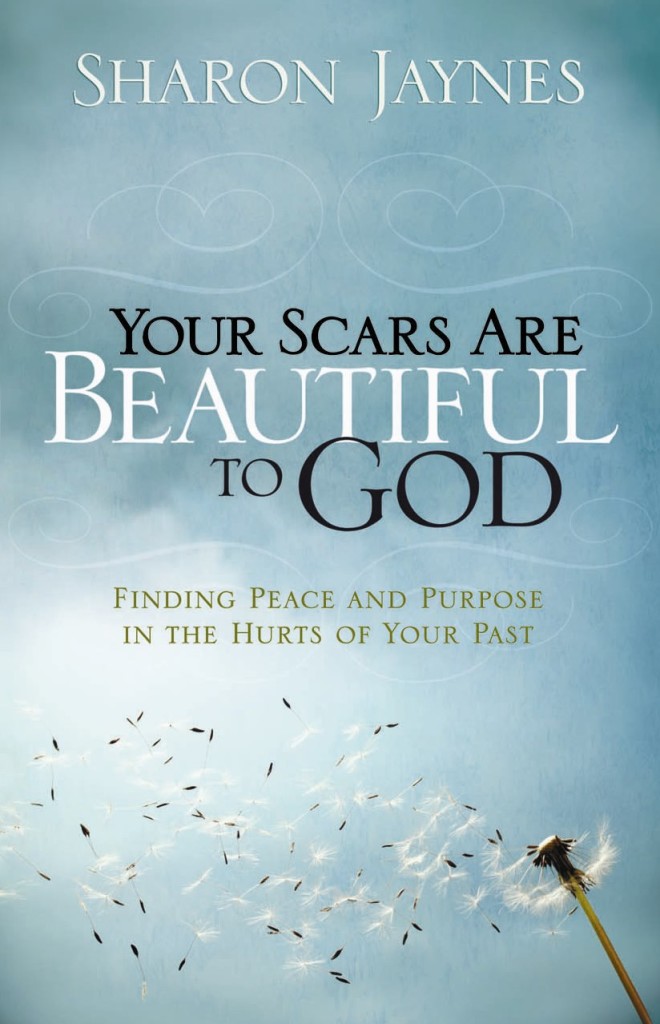 Also, there's a SALE going on over at www.localhost/sjold.
Every book $10 until January 16, 2016.