When is the last time you messed up? I mean really messed up? Mine was last week.
When I trip and fall, I have a decision to make: stay in the dirt and grovel in defeat or get back up and keep moving forward.
Many women are living in silent defeat, comparing themselves to other women who likewise are living in silent defeat. I was one of them. I'm not a good mother. I'm not a good wife. I'm not a good Christian. I'm not a good witness. I'm not a good housekeeper. I'm not a good decorator. I'm not a good cook. I'm not a good…
One by one the petals fall from the beautiful flower God created us to be. Like ticker tape, our fragmented pieces of confidence scatter over the streets as the parade passes by.
Unfortunately, I wasted many precious years held captive by the Enemy's lies before I held up my chained hands to God and said, "I'm ready for You to cut me loose."
Consider this:
Jacob was a liar.
Moses was a stutterer.
David was an adulterer.
Rahab was a prostitute.
Esther was an orphan.
Balaam's donkey was…well, a donkey.
And yet God used each one of them to further His kingdom. You're in good company. God doesn't call us because we are particularly gifted or talented. He uses us because we are obedient and dependent upon Him. He doesn't call the qualified; He qualifies the called. Click & Tweet!
Gideon is another one of God's chosen leaders who argued that he wasn't good enough. One day he was threshing wheat in a winepress when an angel of the Lord came to him. "The Lord is with you, mighty warrior," the angel announced (Judges 6:12). Now, first of all, you don't thresh wheat in a winepress. You thresh wheat in an open field by throwing it up in the air. The wind blows the chaff away and the grain falls to the ground.
So what was Gideon doing in the winepress? He was so terrified of his enemies, the Midianites, that he was hiding. And yet, when the angel of the Lord came to him, he addressed Gideon as "mighty warrior." No wonder Gideon said, "Pardon me" (6:13,15).
As soon as God called Gideon to greater things, Gideon began making excuses, allowing his insecurities and inadequacies to set limitations in his life. Gideon argued, "How can I save Israel? My clan is the weakest in Manasseh, and I am the least in my family" (6:15).
But God looked beyond Gideon's insecurities. He knew who Gideon could be if he trusted in God's power to work through him. Author Renee Swope wrote: "God wasn't limited by Gideon's limitations, and He's not limited by ours either. He didn't want Gideon to depend on his own strength. God wanted Gideon to depend on His strength. God was going to conquer the Midianites, but He invited Gideon to join Him."
What about women in the Bible? When you turn the pages from the Old Testament to the New Testament, you can tell something is going to be different for women. In the Old Testament lineages, women were rarely mentioned. However, in Matthew, the first book of the New Testament, five women are listed in the lineage of Jesus. Of course, Mary, the mother of Jesus, is there—a teenage girl from Bethlehem. But who are the other four?
Tamar, who had an incestuous encounter with her father-in-law.
Rahab, who had been a prostitute in Jericho.
Ruth, who was a foreigner from a cursed people group in Moab.
Bathsheba, who had an affair with King David.
I'm so glad these women were listed. This shows us we can never go so far away from God that His grace can't reach in to save us, and then use us. Each of these women would have probably thought they weren't good enough if they had known how God was going to use them in His kingdom. What a beautiful example of what Paul wrote to the Corinthians:
Brothers and sisters, think of what you were when you were called. Not many of you were wise by human standards; not many were influential; not many were of noble birth. But God chose the foolish things of the world to shame the wise; God chose the weak things of the world to shame the strong. God chose the lowly things of this world and the despised things—and the things that are not—to nullify the things that are, so that no one may boast before him. It is because of him that you are in Christ Jesus, who has become for us wisdom from God—that is, our righteousness, holiness and redemption. Therefore, as it is written: "Let the one who boasts boast in the Lord (1 Corinthians 1:26-31).
No matter what mistakes you've made in your past, first of all, know you're in good company. Secondly, know that God loves using mess-ups who fess up and then step up to do mighty works for Him. Click & Tweet!
God, I have made some big mistakes in my life. How encouraging to know that some of Your mighty men and women in the Bible messed up too. Help me to move past my failures and into the amazing future you have for me. In Jesus' Name, amen.
This will be fun and encouraging…in a good/bad sort of way. When was the last time you messed up. Just leave a comment so that your sisters, me included, will know we're not alone!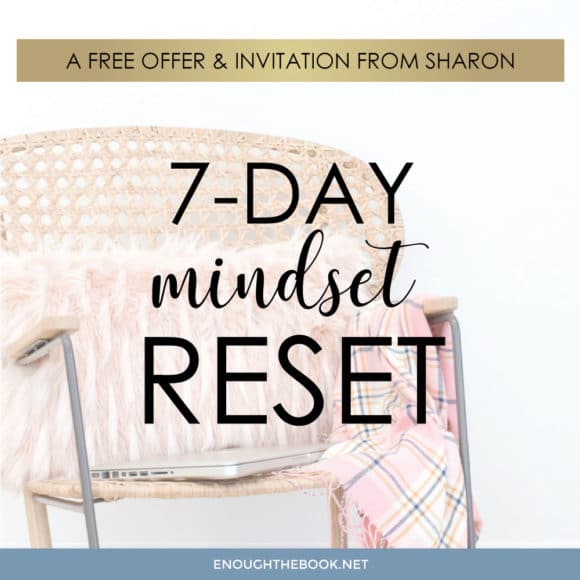 Do the voices in your head say you're not good enough, smart enough, pretty enough…or just not enough, period?
It's time to stop listening to lies that sabotage your confidence and to embrace the truth of who God says you are.
Join me for 7 days to transform your thought life by replacing the lies that steal your confidence with God's truth! CLICK HERE to join.