Sometimes we need to have a little talk with ourselves. Let me explain why.
Every weekday morning my husband's alarm clock goes off at 5:30 a.m. He gets up, showers, shaves, brushes his teeth, gets dressed, and places his jingling keys in his pocket. He clears his throat, blows his nose, and, well, does other noisy things. When he opens and closes the door leading to the garage, the alarm in the bedroom beeps three times…loudly. This happens every day, and I don't hear a thing. I sleep right through it. My body has grown so accustomed to his routine that I don't even hear the noise. I don't hear anything until my alarm goes off an hour or so later. And yes, we're in the same bed.
Just like we can get so accustomed to the noises around us, so much so that we don't even notice them, we can grow accustomed to the lies we tell ourselves about ourselves, others, and our circumstances. Click & Tweet!
The alarm may beep, but we ignore the alarm. Our senses grow dim.
"I'm not good enough." Lie alarm!
"I'm worthless!" Lie alarm!
"I can't do anything right." Lie alarm!
David talked to himself regularly. In one psalm he wrote, "Awake, my soul!" (Psalm 57:8). The Hebrew word translated "awake" could be translated, "Pay attention! Open your eyes!"
We can get used to the lies and not even realize they are there. So now it's time to wake up. Pay attention! Be on the alert! Watch out!
Don't be lulled into the hum of Satan's lies about who you are, what you have, and where you are. Click & Tweet!
Paul gave us an effective lie detector to filter our thoughts through in Philippians 4:8-9.
Finally, brothers and sisters, whatever is true, whatever is noble, whatever is right, whatever is pure, whatever is lovely, whatever is admirable—if anything is excellent or praiseworthy—think about such things. Whatever you have learned or received or heard from me, or seen in me—put it into practice. And the God of peace will be with you
Now that is a lot to think about, but if we just did the first one in the list we'd be ahead of the game. "Whatever is true…think about such things."
Paul doesn't just leave us with the qualifying list; he gives us the means by which to implement it. "Whatever you have learned or received or heard from me, or seen in me—put it into practice."
It takes practice. Practice, practice, practice to detect the lies we believe and replace them with truth.
And look at the result: "And the God of peace will be with you." That's so worth it!
Pay attention to what you are thinking about.
Practice thinking on the truth.
And the peace of God will be with you.
Father, so much of what I think about is useless gibberish. I tell myself things about myself that don't line up with who You say that I am. I'm sorry. Please forgive me for talking so poorly about your creation…me. And not only that. I worry about the future and carry around regrets about the past. What a waste. I'm giving both to you right now. I choose to think only on what is true. In Jesus' Name, Amen.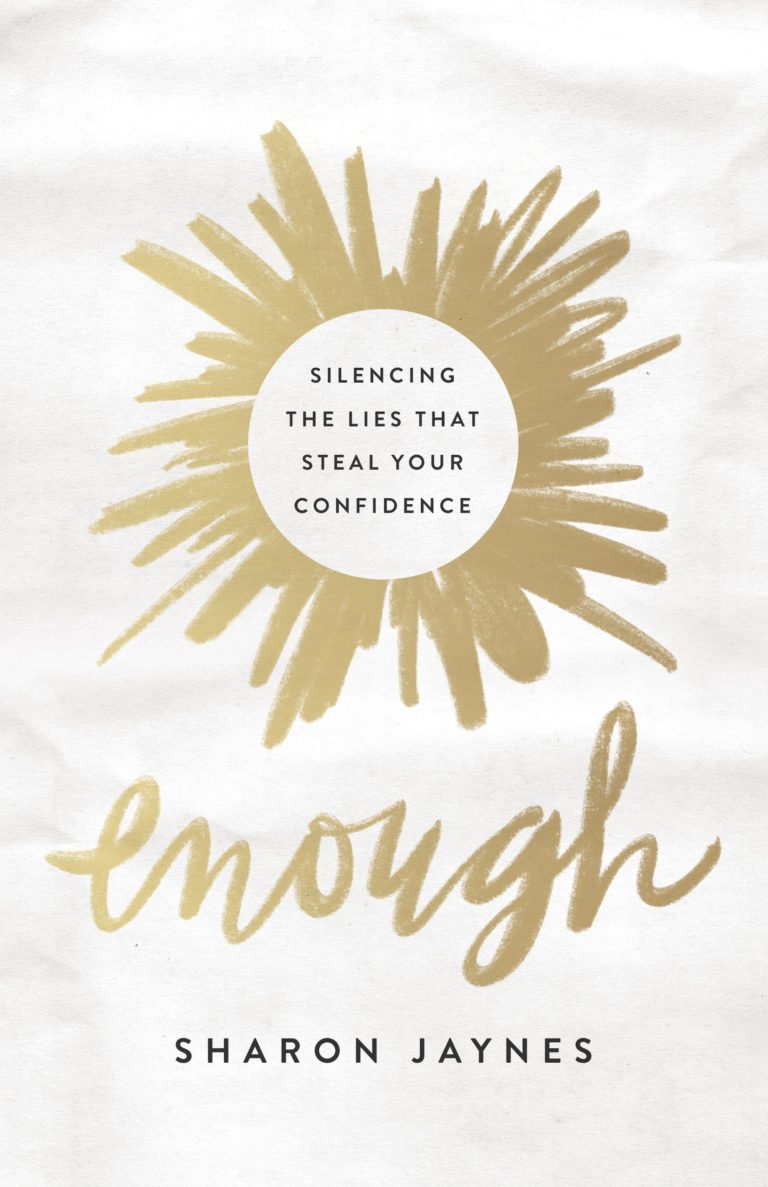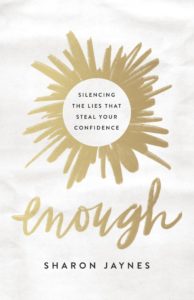 THIS IS THE BOOK THAT HAS SET THOUSANDS FREE!
You've heard the lies before. Maybe even whispered one or two to yourself from time to time. Maybe repeated them so often you've started to believe them. "Nobody loves me. I'm worthless. I would be happier married to someone else. I'm just not good enough." The list goes on. It's time to recognize the enemy's lies and to replace those lies with the Bible's liberating truth. It's time to renew your mind and think God's thought rather than be held in bondage by the enemy's deceptions. It's time to be set free to see yourself as God sees you: His holy, chosen, cleansed, forgiven and dearly loved child. Now that's a truth worth repeating. To learn more, check out my book, Enough: Silencing the Lies that Steal Your Confidence. It's a game changer!