He sat behind me in the Boeing headed west.
Perhaps "sat" is not the right word.
He didn't speak, but I felt him rummaging about.
Occasional kicks and pushes against the back of my seat let me know he was there.
Little boy noises. Restless, "get me out of here" stirrings.
And then I saw fingers.
Five little feelers exploring the space between my and my neighbor's seats.
A precious hand came through.
And finally a well-suited arm.
I held up my hand in the space filled with trust, and he took hold.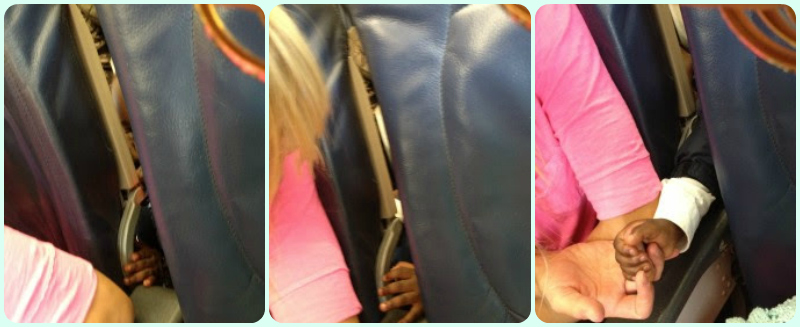 Simple trust.
Unadulterated faith.
Reaching through the uncertain space of life and and taking hold.
Grasping tight.
He couldn't see my face, but he trusted my hand.
And God whispered for me to do the same.
And that is my prayer for you today.
No matter what you are going through, I pray that you will will reach through the uncertain spaces, the cracked and broken places, with the trust of a little child…and take hold.
I press on to take hold of that for which Christ Jesus took hold of me. (Philippians 3:12).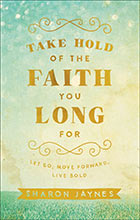 Over twenty women have won free copies of Take Hold of the Faith You Long For: Let Go, Move Forward, Live Bold from my blog posts, Facebook posts, and guest blog posts. Today could be your day! Share this simple blog post with at least one friend today and leave a comment telling me her name. I'll randomly pick one comment and send a free copy to the commenter and one to her friend.
If you haven't see the book trailer yet, click here to be encouraged!