A burning in my heart has been singeing my conscience for quite some time. The flames rise and relent with the nightly news and the NY Times, but the smoldering tension never quite goes away. Just when I think the embers have settled into a comfortable glow, the winds of injustice stoke the cinders and ignite the flames of prejudice as human beings brush up against each other with ignorant hatred and irrational hostility.
Racial prejudice stands center stage and wags its crooked finger in the face of humanity, and my heart hurts once again.
I've had this uneasiness for a while, but I've been afraid to write about it. Afraid I won't say it right. Afraid my words will be picked apart and scrutinized through the lens of other people's pain and preconceptions. Afraid I'll get nasty emails (yes, that happens). Afraid I'll be seen as just another white girl who doesn't have a clue, or as a Christian sister who needs to simply stick to quoting Bible verses. But I can't hold back any longer because of the fear I won't do it right. So here goes.
My heart is broken because of the injustice against people of color in our country. Ahmaud Arbery. Breonna Taylor. George Floyd. If you aren't familiar with the names, I hope you'll look them up. You need to know these people. Focus on their faces. Peer into their eyes. Think of their mommas and their sisters, their fathers and their brothers.
I hate racism, and I don't know what I can do about it. I was talking to my adult son about the recent murders of Ahmaud Arbery and George Floyd. He told me about a black friend of his who was riding his bike in Chicago. He had on stretchy biking clothes, biking gloves, and a helmet. Because of the neighborhood, he was riding in, a policeman stopped him and asked if he was lost.
Steven couldn't see the tears in my eyes as he told me the story. "Oh God, what can I do?" I silently cried.
The keyword there is "silently." It was as if the Holy Spirit stopped me and asked me why I was "silent," other than with my small circle of friends. Sucker-punched by the gentle hand of God, I tried to answer that question.
Honestly, it goes back to fear. Fear I won't say it right. Fear I'll offend people on both sides of the political spectrum. Fear readers will say, "Oh no, she's getting political. I'm going to unsubscribe."
But this is not political. It's as spiritual as anything I've ever written. Jesus prayed for unity: "My prayer is not for them (the disciples) alone. I pray also for those who will believe in me through their message, that all of them may be one, Father, just as you are in me and I am in you" (John 17:20-21 NIV emphasis added).
Jesus preached love. In the gospel of John, he said, "A new commandment I give to you, that you love one another: Just as I have loved you, you also are to love one another" (John 13:34, ESV). That is sacrificial love that considers others above themselves (Philippians 2:3).
Jesus broke the cultural rules of his day and treated the outcasts with honor, respect, love. When it came to the marginalized and ostracized of society, Jesus risked his reputation to save theirs. He went out on a limb, never fearing the limb would break under the weight of love.
Jesus crossed cultural, racial, political, and gender boundaries to love equally, wholly, and without prejudice.
You know, if Jesus had a blog, I think he would have had a lot of unsubscribes. He was constantly butting heads with the culture: standing up for the people who could not stand for themselves; standing with people who others would not stand near; standing by people who others stood against.
He stood up for the culturally unclean woman with the issue of blood who others stood away from and called her daughter.
He stood by the woman caught in adultery who the Pharisees stood against and called her forgiven.
He stood with and sat with, the tax collector who the townsfolk turned their backs on and called him friend.
He sat with men and women with questionable lifestyles and heard their stories because sometimes you have to sit with someone to understand them before you can stand with them to support them.
Jesus talked about the love of God…and He lived the love of God. This is what God says; this is what it looks like. Talk was not enough. It never is.
I know that most of us who watched the horrific videos on the news shuddered and thought, "I would never do that." And somehow, we use that conviction to make ourselves feel better.
But I don't feel better.
My friend Suzi Eller wrote this week,
We need to listen to those who are on the receiving end of racial injustice.

We can't dismiss their stories because it doesn't match our reality.

We look at what happened and say, "I'd never do that," ignoring that this has gone on for 400 years. We ignore that racial injustice doesn't always look like a man dying, but a soul being chipped at day after day. We ignore that mamas have to tell their sons to act differently than their white friend, because there's a high likelihood that one will be seen as a threat while another is not — regardless of their character.
"I feel like there's nothing I can do," I said to my son on the phone yesterday.
"Mom, you have words. You have a platform. You can speak up for justice. You can do that." he replied.
And I felt a pang of guilt because he was right.
So, here is my heart cry. I know some will dissect my words and tell me that I didn't say them right, but at least I've said something. Even one of my friends said that I should have a few other people read this before I posted it, to make sure it was OK. But I didn't. Please give me grace.
We may need new laws to protect those who feel they have a target on their back. However, I don't believe that racial prejudice will change because of new laws, but because of a new love—a love that recognizes that every human being has worth because he or she is created in the image of God.
I know that I might lose some followers from this post. My friend Suzi did because of hers. But as she said, I'm not called to collect followers, but to help others follow Jesus. Thank you for allowing me to share my heart. I know that I cannot fix anything, but I can fix my eyes of Jesus, the author, and perfecter of my faith, to love like He loved (Hebrews 12:2).
NEXT STEPS
What is my next step? I'm going over to Be the Bridge at www.bethebridge.com and soaking in all I can about how to be a conduit of racial reconciliation and unity. I will not do it perfectly, but I will do it.
VERSES I'M PONDERING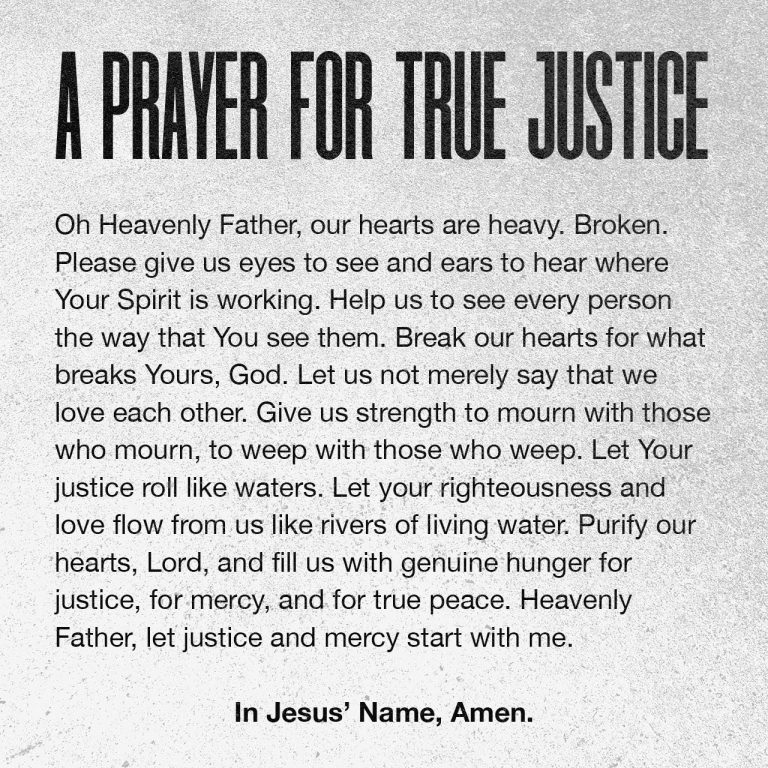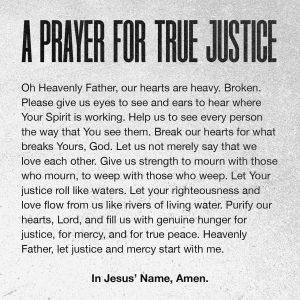 "And what does the LORD require of you? To act justly and to love mercy and to walk humbly with your God." (Micah 6:8)
"Speak up for those who cannot speak for themselves;
ensure justice for those being crushed.
Yes, speak up for the poor and helpless,
and see that they get justice." (Proverbs 31:8-9 NLT)
Thank you to Youversion for this prayer for true justice.