Last night a group of friends gathered to watch the Super Bowl. The guys watched the game in my friend's basement man cave. The girls gathered in the den.
The game was on, but we didn't really watch very much of it. The conversation mainly focused on kids and grandkids.
At one point, my husband emerged from the cave and squeezed in beside me on the couch.
We just cuddled for a minute.
When he went back downstairs, one of the gals said, "My husband would probably faint if I went downstairs and put my arm around him."
"Hmmm," I replied. "I've got just the thing for you."
We chatted about A 14-Day Romance Challenge, and she said she was going to give it a try.
The conversation reminded me of something I wrote in the book. Take a look…
Remember that old childhood chant,
(Girl's name) and (boy's name) sitting in the tree
K-i-s-s-i-n-g.
First comes love,
Then comes marriage,
Then comes baby in the baby carriage.
Did you ever wonder why there wasn't a second verse? I think a lot of husbands do.
I'll admit, when my son, Steven, came into the world, it was a challenge not to pour all my energy and attention into that little bundle of love that held my heart in his tiny hand.
I think there were times when my husband wondered where he fit in my heart once our first child was born. And he's not the only guy who's felt that way.
Rob Parsons, author of The Sixty Minute Marriage Builder, wrote about the adjustment his marriage went through after the birth of their first child.
I have sympathy for the person who said, "Insanity is hereditary—you get it from your kids!" I don't think I could love my children more, but why didn't anybody warn my wife and me of the changes they were going to cause in our relationship? One minute Diane and I were spending our evenings taking walks together, visiting friends, and reading in front of the fire. The next we were walking the halls at midnight singing nursery rhymes and dealing with postpartum depression—in me!
A mother should never feel guilty for putting her husband before her children Click & Tweet! . I grew up in a very volatile home where my parents fought on a regular basis.
They vacillated between heated arguments and passive-aggressive silence. I felt like our home was teetering on a fault-line and I never knew when the big one was going to hit. There were many.
As a child, I would have given anything to know my parents loved each other—that my daddy was Mom's priority and my mom was his.
When I was six years old, my favorite aunt took me shopping to buy my mom a present, and I picked out a very revealing nightgown.
Everyone got a big laugh out of my selection. But in my little girl heart, I thought that if my mom wore the nightie, then maybe dad would like her. Then maybe she would like him. And maybe everything would be OK.
That's what I really wanted more than anything.
So when my son, Steven, was born, I wanted to make sure that he knew that his mommy and daddy were crazy about each other.
A child requires more time and energy than a grown man, but a skillful wife assures her guy he is still number one in her heart Click & Tweet! .
Most likely your man is not going to express his disappointment about playing second fiddle to the kids, but friend, he told me.
Maybe not your husband, but hundreds just like him. A while back I did a survey with men to find out what they longed for in a wife. Here's what three respondents had to say:
I wish my wife and I spent more time together without the kids. —Randy

What is one thing my wife does well? She cares for the children (sometimes too much). —Matt

I wish my wife understood my need to be her first priority, after Jesus and BEFORE the kids or other outside interests. —Craig
And then there's the comment from this man about how his wife went the extra mile to make sure he knew he was number one.
My wife and I have been married for more than 12 years. During this time we've had three children and have gone through periods where she worked outside the home or stayed with the children. For the entire period, she has not failed to wake up early in the morning to spend time with me and fix me breakfast before I go to work. This has meant a lot to me. —Travis
Don't let that new little man in your life dethrone the ruling king. And make sure that little princess who stole your husband's heart knows you're still the queen.
Here are a few ideas from my book, A 14-Day Romance Challenge to let your husband know that he's now an afterthought in your life, but still holds the key to your heart.
Text your husband a love note with a hashtag such as #crazyaboutmyman, #crazyinlove, #hunkyhusband, or #happywife.
Sneak his car to the car wash. Then leave a note on the steering wheel that says, "I love you. Enjoy your clean car today!"
Purchase a bottle of the cologne he wore when you were dating and give it to him as a surprise. Just the idea that you remembered it will stir his heart. He'll feel like Romeo just putting it on.
Go by his workplace and slip a "ticket" under his windshield wiper. Write the following: "You have been cited for being the most amazing man in the world." Sign it, Officer (your name).
Plan a date night at your favorite restaurant or even an overnight in a hotel. Give your husband a note that says, "I want you all to myself." Don't talk about the kids or grandkids for at least 24 hours.
Leave a comment and tell one way that have you let your husb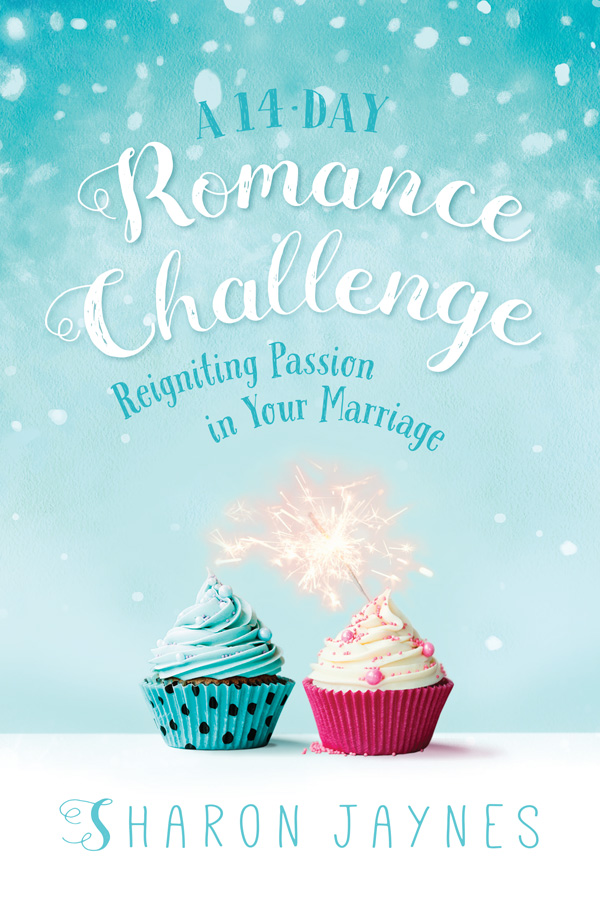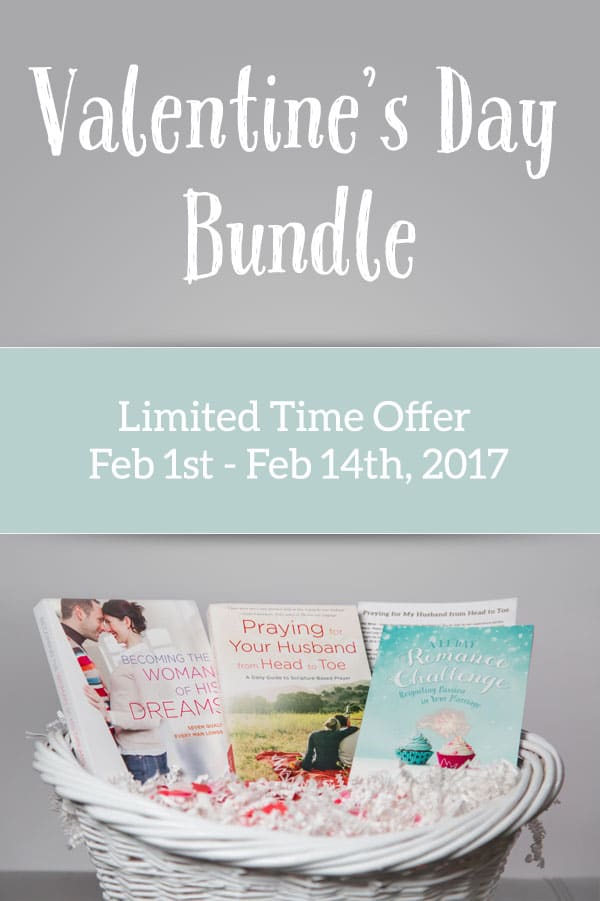 and know that he is a priority in your life. Or if that's an area that you need to work on, leave a comment and tell one way you will let him know that he is a priority in your life.
I'll randomly pick one comment
and give away a free copy of my new book, A 14-Day Romance Challenge: Reigniting Passion in Your Marriage.
And for a limited time, check out the Valentine's Day Bundle!