[Before we begin today's devotion, I want to say how overjoyed I am that nearly 200 women clicked on comment last week and took my challenge to forgive someone who had hurt them! Forgiveness begins with a decision, but the feelings of forgiveness can take a while to catch up. When negative feelings about that person rise to the surface, and they probably will, that doesn't mean that you haven't forgiven. Simply remind yourself that you've already forgive that person and move on! Now, on to today's encouragement!]
Have you ever felt that this thing called life is just too hard. I know I have. Sometimes life just does not turn out like I thought it would. That's when I have to hang onto God and simply trust Him.
I remember when my son was four-years-old and I was trying to teach him how to snow ski. The first day was just horrible…at least it was for me. I felt like a down-covered workhorse as I lugged two sets of skis in one arm while dragging along Steven with the other. Clunky ski boots, overstuffed mittens, and a hooded snowsuit made it difficult for Steven to maneuver. Add all that to the slippery snow, and we had the perfect formula for a day of whining in winter wonderland.
I tried to teach Steven how to snowplow to keep from going too fast. That's when you point the tips of the skis toward the center and the backs of the skis point out…like making a slice of pizza. Well, he just wasn't catching on. He fell, and he fell, and he fell.
Finally, I came up with another idea. I made an A-frame tent with my legs, Steven stood in front of me, and wrapped his arms around my thighs. Off we went. We moved as one. If I turned left, he went with me. If I turned right, he went with me. His only responsibility was to hang on and relinquish control. And even though he thought he was skiing, in reality, I was the one skiing and he was simply along for the ride.
That is a great picture of what trusting God is all about. That's a picture of what "abiding in Jesus" is all about. We cling to Him, hang on to Him, abide in Him. If He goes left, I go left. If He goes right, I go right.
David wrote in Psalm 63:8, "My soul clings to You." In other words, David was saying, "I'm hanging on for dear life." Just like Steven did.
Today, as you move through life, cling to Jesus. Hang on to Him. Acknowledge God's presence with you and His Spirit in you. Trust Him!
Jesus, I'm trusting You today. I'm clinging to You. I'm hanging onto Your every word.
In Your Name, Amen.
What are some ways your "soul" can cling to Jesus as you move through your day? Leave a comment and let's share.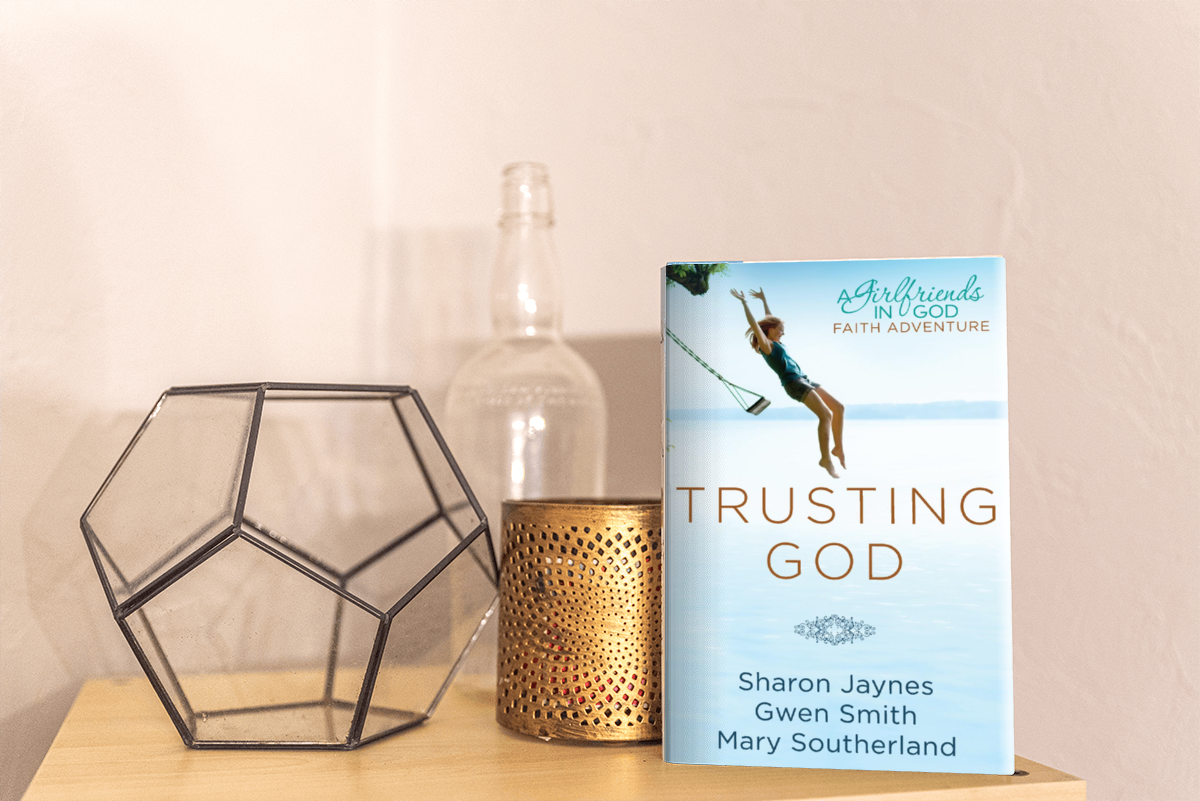 Do you feel that you need to trust God more? Are there situations in your life that are causing you to doubt God's goodness? In Trusting God, Mary Southerland, Gwen Smith, and I take you step by step through a 12-week study that will help you have peace as you learn to trust the One who loves you most.