I'm posting over at Proverbs 31 Ministries again today. I just love linking arms with those women! I wanted to share this post with you too. Be sure and read to the end and leave a comment to be eligible for a free Enough bracelet!
My son played on his high school's basketball team when he was a teenager. We loved sitting in the bleachers and cheering him on. At one of the games, I noticed a man on the home side of the court videotaping the game. I also noticed a man on the opposing side doing the same thing.
"Steve, who are those men with the video cameras, and why are they recording the game?" I asked my husband.
"The guy in the opposing stand is from the team that we'll be playing next week," he explained. "He is recording the game to study our weaknesses, so our opponents will know where to attack and defeat us. The man on our side is also looking for weakness but for a different reason. He will show our team their weaknesses so they can learn from them and improve … to make them better. Same video. Different purposes."
That truth hit me hard. I don't know much about sports, but I do know a bit about how the devil works. He records our lives and looks for our weaknesses to bring us down — to plan his attack, to defeat us. He's looking for ways to trip us up at just the opportune time. (Luke 4:13)
But remember, there were two men recording my son's game. There was also one on our side. Just as the accuser is against you, there is someone else who is for you.
Before Jesus went to the cross, He assured His followers that He would not leave them as orphans. (John 14:18) He promised to send the Spirit, the Helper, (John 15:26) who would encourage, enlighten, empower and intercede for all believers. (Romans 8:26) And then Jesus gave the Spirit a name: the Advocate. "But the Advocate, the Holy Spirit, whom the Father will send in my name, will teach you all things and will remind you of everything I have said to you" (John 14:26).
An advocate is someone who is for you and acts on your behalf. Yes! He is for you! And one of the ways He is for you is to convict you of sin — something you've done that is contrary to God's ways. However, He will never reveal a weakness, a sin, or a flaw in your life just for the sake of exposing it. He always reveals a deficit because it's time to make it right — to conform you to the image of the Son. The Holy Spirit awakens your senses to an area of your life that you need to change and then helps you do it. He shows you the video and says, "Right there. See that move? Let's work on that area and improve your game."
Isn't that what Jesus did with Peter? After Peter denied he knew Jesus three times, the devil showed him the "video," and the rooster crowed "shame, shame, shame."
However, after Jesus' resurrection, Jesus showed Peter the same "video" and asked him three times, "Simon son of John, do you love me more than these? … Feed my sheep" (John 21:15a, 17b, NIV). It was the same situation but with a different purpose. The devil wanted Peter to feel disqualified; Jesus was calling him to get back in the game.
While the accuser points out your weakness and makes you feel defeated, the Advocate points out your weakness so you can overcome. Click & Tweet! It's the same scenario but seen from a different perspective. So tell me, whose voice are you going to listen to? Whose voice are you going to believe? The voice we listen to determines our destiny. Click & Tweet!
Remember this today: The Advocate is for you! Jesus is for you! God is for you!
Lord, thank You for being for me. When I play back the life "video" in my mind of weakness and failures, help me not get stuck there, but grow there. Thank You for the power of the Holy Spirit to make necessary changes to be conformed to the image of Christ. In Jesus' Name, Amen.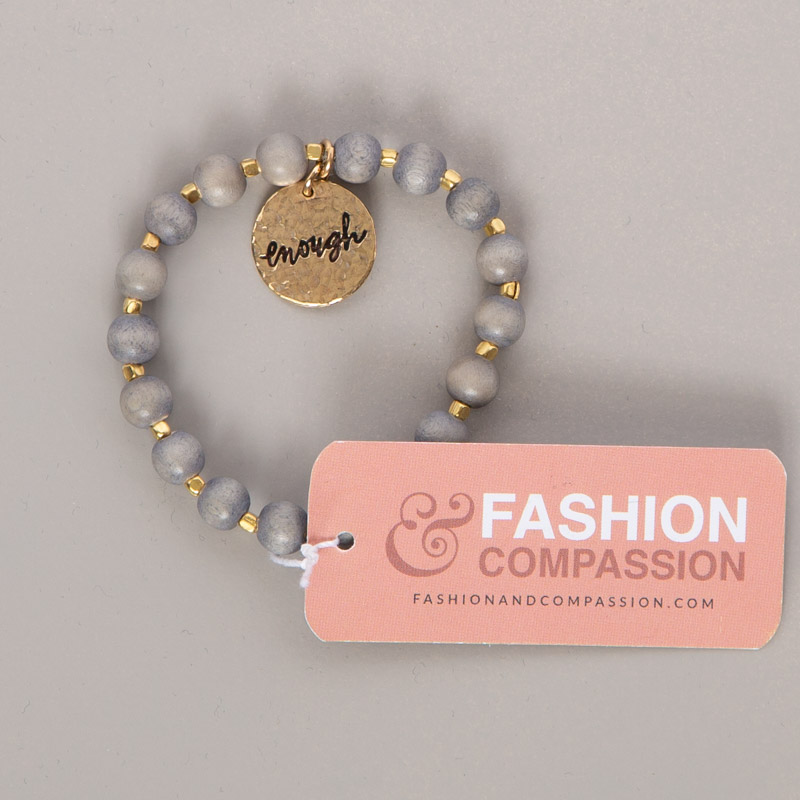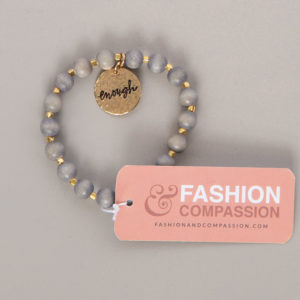 Which condemning lies of the enemy have you been listening to lately? What do you think God would say about those particular lies?
Today I'm giving away a free "Enough" bracelet made by the artisans of Fashion and Compassion. Post a comment answering the questions above to be entered to win. (Please note: only those with US shipping addresses are eligible to win.)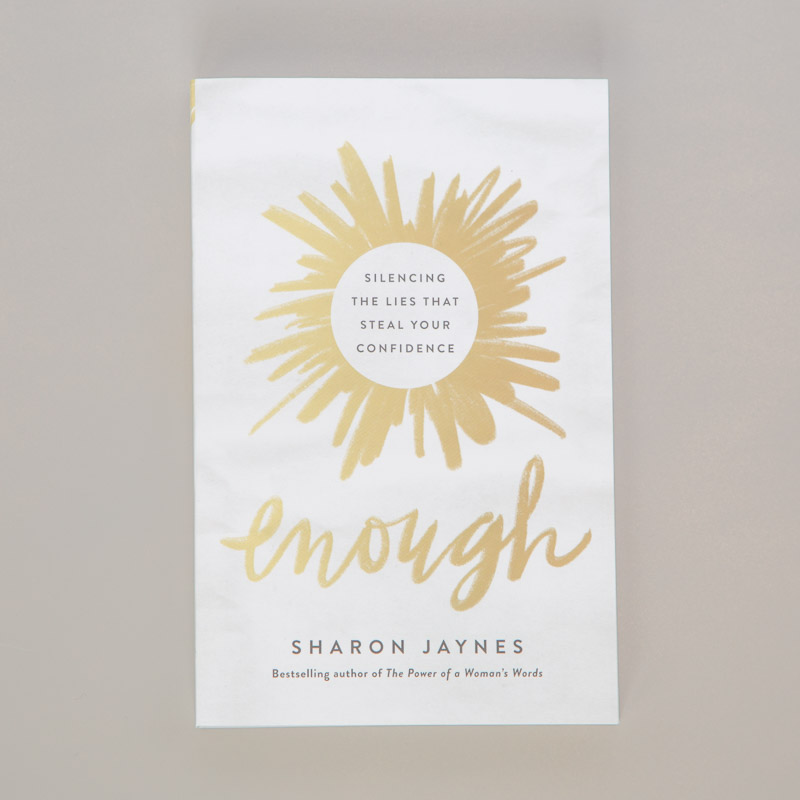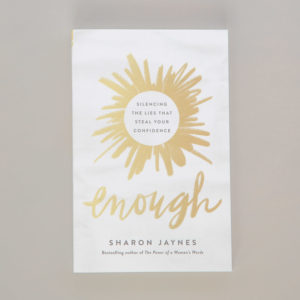 Do the voices in your head say you're not good enough, smart enough, pretty enough … or just not enough, period? It's time to stop listening to the lies that sabotage your confidence and embrace the truth of who God says you are. In my latest book, Enough: Silencing the Lies that Steal Your Confidence, you'll learn how to recognize the lies, reject the lies and replace the lies with truth. Enough includes a Bible study guide.