My friend Bonnie and I followed the GPS along winding back roads of Lancaster, Pennsylvania. I had been speaking at an event in the area, and felt drawn to this place I'd come to know as Amish Grace.
Horse-drawn buggies with bearded drivers clippitty-clopped in front of us as if it were just another day. My stomach churned wondering what we would find. Months before, a shooting had occurred in the one-room Amish schoolhouse in a small community called Nickel Mines.
Amish.
School.
Shooting.
Never did we imagine that these words would appear together. But the unimaginable turned real on October 2, 2006, when Charles Carl Roberts IV parked his truck outside an Amish schoolhouse, and carried his guns and his rage into a room of unsuspecting children.
Charles Roberts was a thirty-two-year-old dairy truck driver in Lancaster. He and his wife, Amy, along with their three young children attended church regularly. Nine years prior to the shooting, their firstborn, a daughter, died twenty minutes after birth.
But rather then let go of the pain, he took hold of the bitterness and held it close. Even though they subsequently had three other children, Charles clung to the anger, held on to his bitterness, and became a ticking time bomb.
In a phone call to his wife, he left a message that said, "I'm angry at God and I need to punish some Christian girls to get even with Him."
Bitterness, hate, and revenge, became a pit in which Charles Roberts chose to live. For nine years the need for revenge festered until his well thought out plan erupted into violence, death, and great loss.
On a crisp fall day, Charles Roberts parked his pickup truck outside the schoolhouse, waited until the children came in from recess, and then entered armed with a .9mm handgun, a 12-guage shotgun, a 30–06 rifle, a stun gun and six hundred rounds of ammunition.
He ordered the teacher, a handful of visiting adults, and sixteen boys to leave. Then he commanded the remaining ten girls, ages six to thirteen, to line up along the chalkboard. He shot them in the head. Five died. Five lay in critical condition. He then turned the gun on himself.
As a mom, it doesn't get any worse than this. I can barely stand to type the words. My eyes burn. My heart hurts.
But I write of this story for two reasons. One, to show the great extent to which bitterness can ruin a life when we won't let go. Two, to show the great extent to which forgiveness can heal when we do.
What happened after the shooting shocked the world.
The Amish community quickly realized that Robert's widow and children were also victims of the shooting. They had lost a husband, a father, and their privacy. They also had to bear the shame of what their family member had done to innocent children and their families.
Within hours of the shootings, a group from the Amish community showed up at the Roberts house with compassion that defied human logic. They brought condolences, food, and most importantly, they brought forgiveness. That same evening, several miles away, another Amish man from their community went to see the killer's father. He held the retired policeman in his arms and offered words of comfort and compassion.
Perhaps the most dramatic display of grace occurred at the killer's funeral when thirty-five to forty Amish crested the hill of the cemetery to mourn with the family. The funeral director recalled the moving moment:
"I was lucky enough to be at the cemetery when the Amish families of the children who had been killed came to greet Amy Roberts and offer their forgiveness. And that is something I'll never forget, not ever. I knew that I was witnessing a miracle."
And he was.
Forgiveness is always a miracle. It changed the story line coming out of Nickel Mines. Instead of the Nickel Mines tragedy, media outlets began to speak of the Nickel Mines miracle. The extraordinary display of forgiveness did not lessen the horror of what happened within those four walls of the schoolhouse, but grace eclipsed the story of the slaughter. As the authors of the book Amish Grace explained, "Journalists found themselves reporting a story that they had not set out to cover."
And isn't that what the cross is all about? Jesus, an innocent man murdered on a cruel Roman cross. Jesus, who forgave His killers and rose again to forgive again to tell them so. Jesus—who forgives you and me and gives us life.
The cross—a symbol of gruesome execution transformed into a symbol of mercy and grace.
Amish grace changed the storyline of Nickel Mines. God's forgiving grace changed the storyline of Genesis chapter three and the great fall. And extending grace can change the storyline of your life as well.
Forgiveness allows you to break free of the hindrance of bitterness, move forward in grace, and live bold for God.
Are you ready to change the ending to a story in your life? If so, leave a comment and say, "I'm ready!"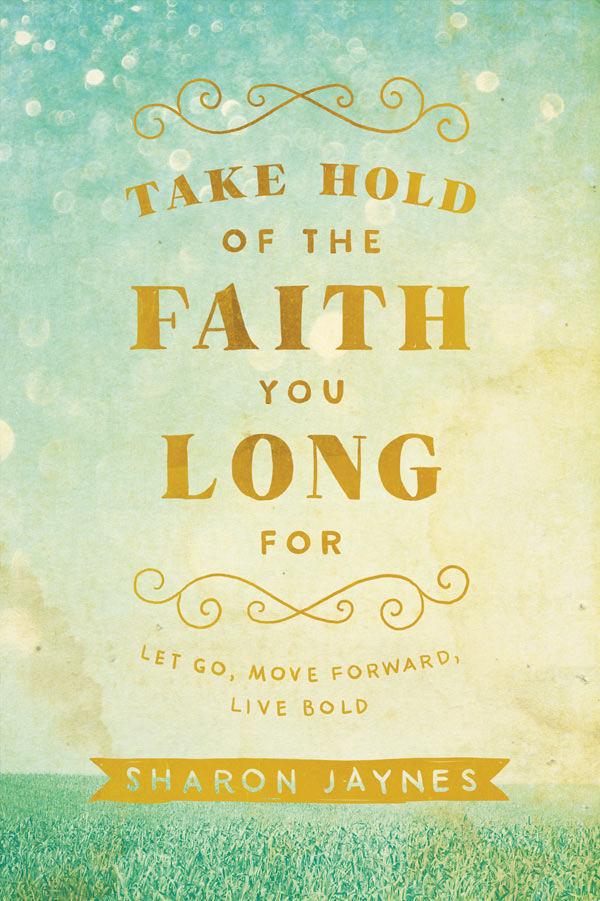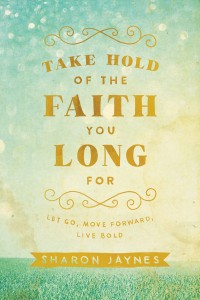 Today's blog was adapted from my new book being released May3, 2016–Take Hold of the Faith You Long For. If someone came to me and said, "you can only write one more book," this would be it. This is my heart message…the one that changed my life and helped me leave my mediocre faith and take hold of the adventurous faith of the full.  Click here to learn more about how to Let Go, Move Forward, and Live Bold!
I LOVE to give away bonuses. Click here to learn about the bonuses you'll receive if you pre-order the book before May 3, 2016.