Take Hold of the Faith You Long For: Let Go, Move Forward, Live Bold
$15.99
Let go of your insecurities. Take hold of God's promises.
On the outside, many of us are well-put-together church-goers with trendy shoes, beautiful families, and wide, white smiles. On the inside, we're little girls hesitating at the edge of the playground, wishing we could join in, but feeling something's not quite right. We don't know how to truly take hold of the "life to the full" that Jesus offers us. So we settle for a life that's . . . less.
But a mediocre, mundane faith is not your destiny! In this liberating and empowering book, Sharon Jaynes reveals the most common reasons we get stuck in our Christian faith. She shows you how to break free of all that holds you back, move forward with all that God promises, and live the adventurous faith of bold believing. She shows you how to leave behind feelings of inferiority, insecurity, and inadequacy that hold you hostage and take hold of the mountain-moving faith God intends. She uncovers untapped sources of confidence and courage, equipping you to move from simply knowing the truth to actually living it out boldly in a life marked by true freedom and expectancy.
COMES WITH A BIBLE STUDY GUIDE for group or individual study.
Download your free sample chapter here!


---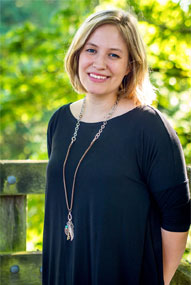 This beautiful Lambano necklace has been crafted to remind you to Take Hold of all that Jesus has taken hold of for you and placed in you. Available now in the store!

Click here to learn more


Tweetables and Shareables
Click on any of the following to tweet a quote:
Download each individual image below by right-clicking and choosing "Save Image" or "Save Image As" and then saving to your desktop. You may share these images anywhere you like. You may also like to download all images as a .zip file below.
Each image can also be viewed larger in a new tab by left clicking.
CLICK HERE to Download all the shareable images above
What People Are Saying…
"For every heart that's ever longed for more, for every woman who's asked 'is this all there is?' about her faith, for every one of us who long for less fear and more courage–Sharon Jaynes' words and wisdom can be the catalyst God uses to take you from just "okay" to the best he has for you. Get ready to have your world rocked in a way that will make you never want to go back to the way things were before.
~ Holley Gerth, Wall Street Journal Bestselling Author of You're Already Amazing
---
"Take Hold of the Faith You Long For is an absolute triumph. It is a declaration of truth and freedom for every battle-worn believer who longs to make it to the Promised Land. Jaynes gently yet firmly leads her readers through the desert and into the land of Canaan, teaching us to march seven times around the walls of today's Jericho and to seize the promises the Lord has for us. A must-read."
~ Emily T. Wierenga, founder of The Lulu Tree and author of Atlas Girl and Making It Home
---
"What this world needs is more women who courageously believe God is the path to living boldly, bravely and beautifully. Sharon Jaynes challenges and cheers us to let go our weaknesses and trading them for God's strengths."
~ Pam Farrel, author of 40 books including 7 Simple Skills for Every Woman: Success in Keeping It All Together
---
"If you've ever come to a point in your Christian walk where you've stopped and thought to yourself, "Is this really it??", you will be so blessed by Sharon's incredible story of how God called her out of the mundane and into the extraordinary. You too will be left challenged and inspired to walk in faith in a whole new way."
~ Jennifer Rothschild, Author of Lessons I Learned in the Dark, Self Talk, Soul Talk and Invisible: How You Feel is Not Who You Are
---
We all know the women who have "more." More faith. More trust in God. If that is the "more" that you long for, Take Hold of the Faith You Long For is a critical tool for getting there. More than a how-to guide, Sharon Jaynes lends you her gut-level belief that a life of bigger faith is totally possible for each and every woman who longs for it. I will be reading this book with friends who long for "more" so that we can encourage each other on to living fully the life that God has for us.
~ Kathi Lipp, Author of Clutter Free and The Husband Project
---
"We have all known what it's like to be stuck and discouraged in our Christian walk while desiring a faith that's intimate with Jesus, enriched with experience, and dynamic with power. In her book Take Hold of the Faith You Long For, Sharon Jaynes shows us how to go from a sluggish faith to one that's truly alive. One line if you want it or add to the above:
Sharon offers hope, inspiration and fresh perspective for faith-worn Believers."
~ Heidi St. John, speaker, author, and creator of The Busy Mom blog
---
"If you are ready to move beyond a stagnant, struggling faith then read this book. Filled with Biblical depth, relatable stories and practical strategies, Take Hold of the Faith You Long For is a powerful narrative that will help you shake off lackluster believing and put on the full-and-abundant-life-faith that Christ died for you to experience.
~ Gwen Smith, speaker, worship leader, co-founder of Girlfriends in God, and author of I Want It All
$15.99