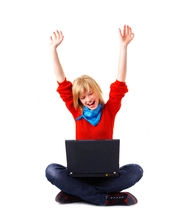 I just want to tell you all something. I have sooooo loved your comments over the past few days. My heart is just bursting with love for you gals. I wish I could have you all over for dinner. I mean that. I really do. You all mean so much to me.
Now for the winners. All the comments for the post When You Feel Like There's Just Not Enough Time were amazing! I wish we could send everyone a free book! We picked the winners randomly.
The following five winners were randomly selected:
Anita Stone
Laura Olson
Stacey Howard
Melissa Hammer 
 Mary Peters
Will the 5 winners please email sharon@localhost/sjold and give your full name and address to receive your prize.
September 11, 2012  Gwen Smith and I will be at Life Fellowship Church in Huntersvill, NC. 
Contact Person: Susan Wojcik  susanwojcik@gmail.com
www.lifecharlotte.com
September 21-22, 2012, I'll be speaking at
Frontier Ranch, Beuna Vista, CO
Contact Person: Brooke Boll
BBoll@legacychurchNM.com
www.lifeatlegacy.com
October 5-7, 2012 I'll be speaking at
Evangelical Covenant Church Association, McPherson, Kansas
Held at Rock Springs 4H Center, Junction City, KS
Contact Person: Linda Totman, lbt2060@gmail.com
I'd love to see you there!