Privacy Guarantee: I will never share your e-mail address with anyone else.
FREE Coloring Journal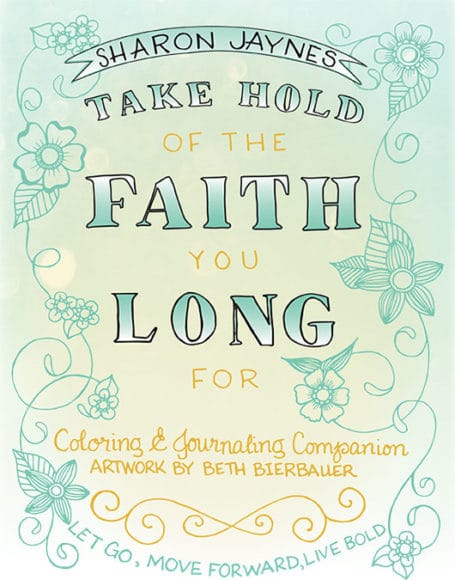 I'd love to have you over for a hot cup of coffee or maybe a tall glass of sweet tea. How about this… you grab your favorite coffee or tea, and I'll provide the place for us to chat. Each month I'll share a few blog posts, and occasionally I'll let you know about new releases and free resources. Sign up and you'll receive Take Hold of the Faith You Long For Coloring Book Journal as my gift to you.
The Coloring Book Journal is a companion to the book Take Hold of the Faith You Long For: Let Go. Move Forward. Live Bold.
My prayer is that this coloring book journal will provide a place for you to reflect on where you've been, look forward to where you want to go, and grab onto the hand of Jesus to help you take hold of the faith you've always longed for.
Subscribe below