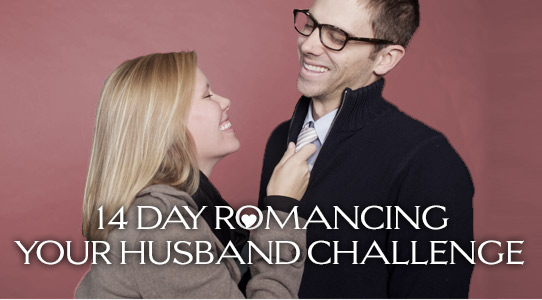 Congratulations for completing the 14-day Romancing Your Husband Challenge! I am so proud of you. I wish I could catch a glimpse of your husband's face right now.
I know you can't keep up this romance pace everyday, but I encourage you to set aside certain times during the year to lavish your hubby with concentrated times of romance. I also encourage you to sprinkle romantic gestures in his days when he leasts expects it.
I hope you have enjoyed the challenge! I would love for you to share your comments about what happened during the 14 days. I'll let you keep the intimate details tucked in your heart, but I'd love to hear about your husband's reaction, how this affected your marriage, and how the challenge affected your own heart.
So please share your comments below. Share away! Let's celebrate together!